Mk4 Fenn Trap (genuine) and protection cage
Mk4 Fenn traps for professional use only, pest controllers, farms, estate management and game keepers.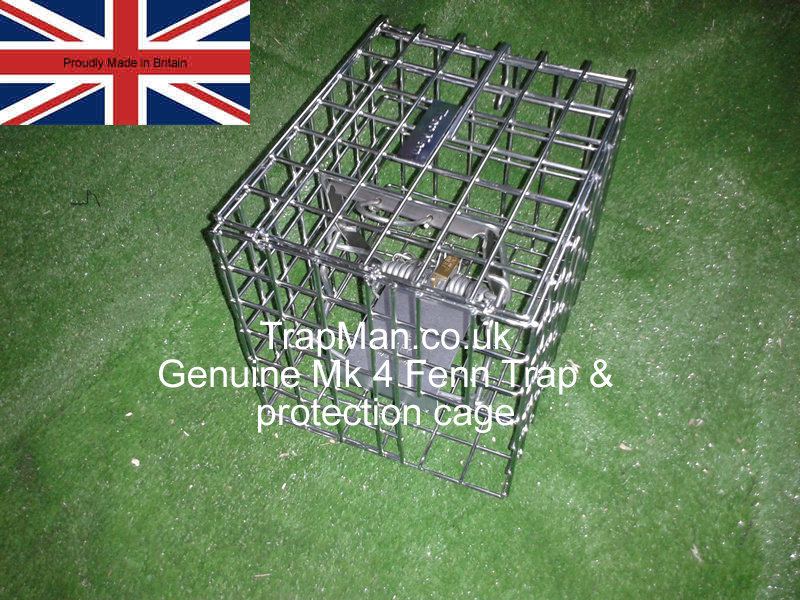 Genuine Mk4 Fenn trap and cage
These Mk4 Fenn traps are designed to kill, they will break bones in your hand, if you don't understand their use or how to properly set a Fenn Trap don't buy these traps. All that said the Mk4 Fenn spring trap is designed and approved to kill grey squirrels, rats, stoats and to a lesser extent mink.
You are required by law to use Mk4 Fenn traps or any approved spring trap in a natural or artificial tunnel
Buy more than one Fenn Trap and cage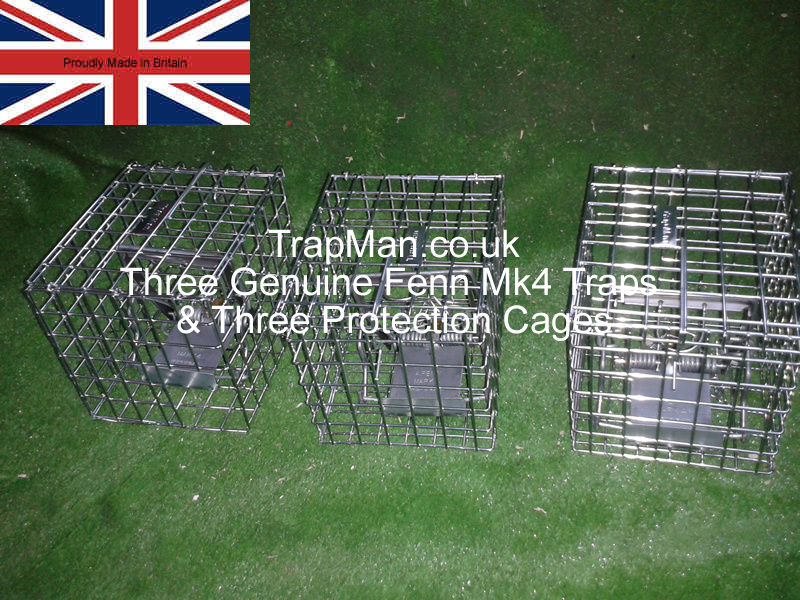 Bargain Buy 12 genuine Fenn Mk4 Traps and 12 Trap Cages