Pheasant Trap, multi catch pheasant trap ideal for catching up loose pheasants at the end of the season.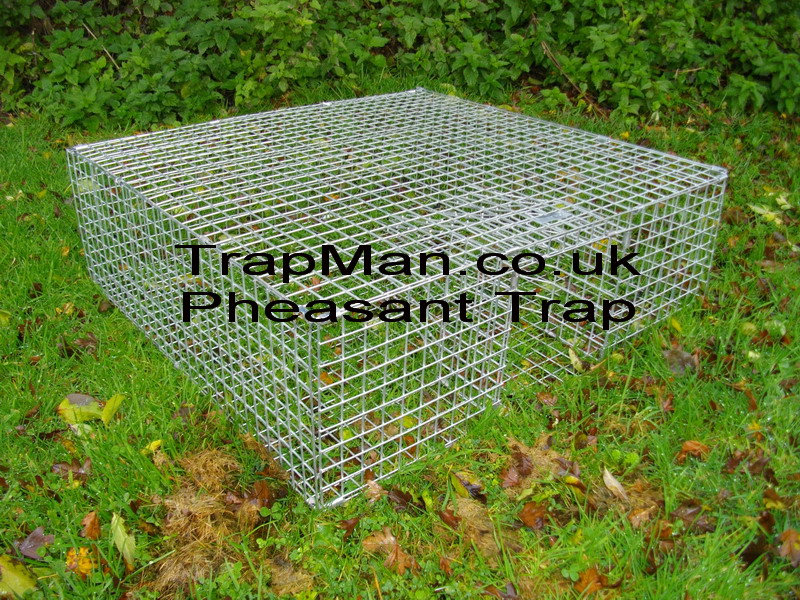 32"x32"x12" approximately, will be supplied folded + flat for easy assembly and ready to catch pheasants, capable of multi catching pheasants, up to five + pheasants at each setting, easy empting using the wide drop down side mesh panel.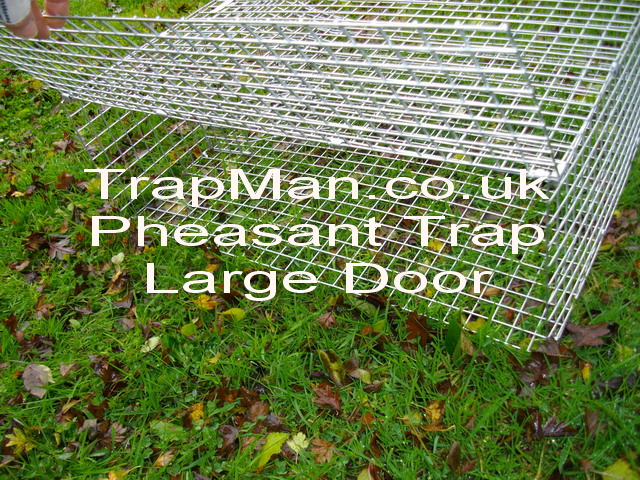 Bait the area every day at the same time, before placing the pheasant trap, so the birds get accustomed to the feeding routine, then place the trap with a small amount of corn leading into the entrance funnel and bait inside the cage near the sides.
We have a much larger trap, multi catch pheasant trap available built to order 4`x4`x12" ideal for clearing up loose pheasants at the end of the season capable of catching thirty+ pheasants at each setting, will be supplied flat packed for ease of delivery, quick simple assembly
please email sales@trapman.co.uk
Pheasants are classed as property, so don't catch them without the owners permission
old design pheasant trap