Rat trap, pack of six rat traps, humane rat traps for rats
The small rear gate on this rat trap is designed to act as a secondary opening to entice more rats in once the main trap door has "tripped". The Trap Man Multi Catch Humane Rat trap is a true multi catch rat trap capable of catching more than one rat at a time and this rat trap is designed to catch whole families of rats. You may not catch the rat during the first week... or the second. Rats are smart !. They don't want to be caught, and they won't go for the bait in the rat trap unless there is no other food available
Please note this rat trap trap is not suitable for live catching squirrels, other pest control companies sell this rat trap as a squirrel trap we do not. It was never designed to catch squirrel's if you want an approved size humane live catch squirrel trap click here to see The Trap Man approved live catch humane squirrel trap.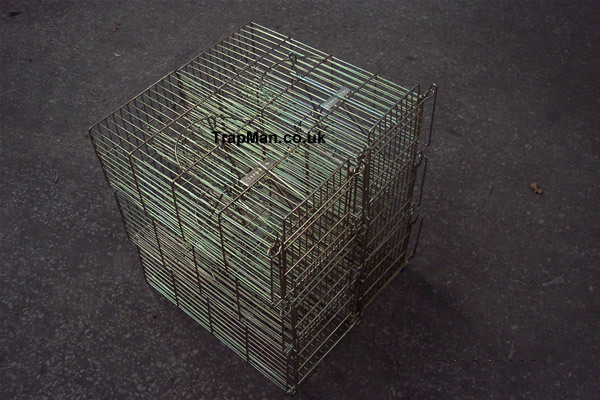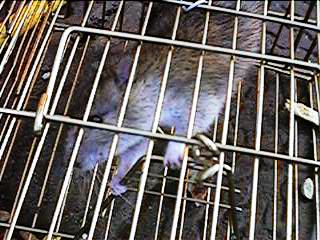 Mouse over photo below to get help on setting the family rat trap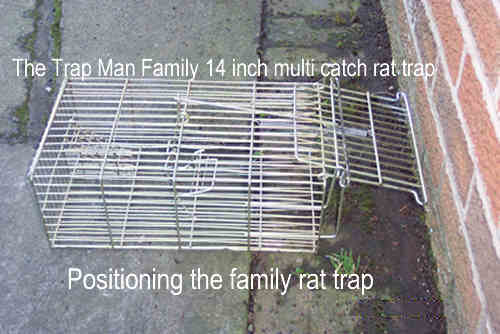 You may not catch the rat during the first week... or the second.
Rats are smart !.
.......Rats don't want to be caught,
................Rats won't go for the bait on the trap unless there is
.........................No other food available.
When handling the rat trap or rats, use precautions to avoid the possibility of disease transmission Use disposable rubber gloves. Apply household disinfectants at recommended concentrations to rodent droppings, nest, rat trap and surrounding area, and allow for at least 15 minutes contact time before removal. Clean the area with paper towels or a mop. Thoroughly wash your hands with soap and water and dispose of gloves.